FAQ for Instructors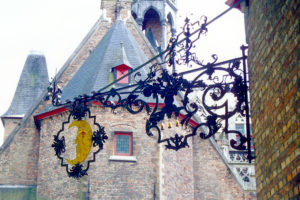 What is H/21?
History for the 21st Century ("H/21") is a collaborative project of the World History Assocation designed to enable college and university faculty to effectively introduce 21st-century century students to the study of history. H/21 aims to support faculty by offering student-centered, inquiry-driven, peer-reviewed, and peer-tested course materials for free to faculty teaching first-year General Education history courses.
What kinds of materials does H/21 offer?
H/21 offers several types of materials for educators and their students.
MREs (Modules Ready to Educate) – Each module is a comprehensive set of teaching materials, and may include student readings, lecture slides, primary sources, student assessments/exercises/grading rubrics. Each module provides guidance to the educator on its design, purpose, and use.

We are designing MREs both for for world history courses and for U.S history courses. The first round of modules for world history are currently be completed. The second round are commissioned and under review. The third round are being commissioned. Our plan is to have a complete set by January 2023. We will follow these with modules for U.S. history.


We will practice all MREs in real classroom settings before publishing the final versions. We will also collect feedback from educators who use them via this website for continued improvements and modifications.

Starting in Spring 2023, we plan a series of workshops aimed at training faculty produce and use student-centered, inquiry-based lessons for their classrooms.
How are H/21 materials reviewed and approved?
MREs are commissioned and peer-reviewed by historians with content expertise and will tested by experience educators in multiple class settings prior to publication.
Are there any restrictions on how I can use H/21 materials?
H/21 materials are available at no charge to registered users of the H/21 site. You may download materials and use them subject to the Creative Commons license.
How can my students use H/21 materials?
H/21 materials are available at no charge to students of registered users of the H/21 site. Its up to you to download what you want and present it to your students.
How can I use H/21 materials?
You can think about using the modules in your courses in three basic ways:
1) you can 'drop-in' a module into existing history course, which might be designed around a textbook or material you already use or, or
2) you can just adapt part of a module into the lessons you already have, or

          3) you can construct an 'all-module' course, using our modules and others' materials.
The modules are comprehensive and self-contained. Of course, you are free to adjust them to meet your needs.
The modules were designed for introductory college history courses. If you find they are useful for upper-division history courses, AP courses, or non-history courses, that's great. Let us know how they worked out!
What is the teaching philosophy behind the MREs?
We believe that introductory college history courses should use help students
1) develop critical, analytic, and communications skills and
2) understand the nature and practice of history in order to better navigate the world we live in.
Instead of comprehensive coverage, our MREs are designed to engage students from where they are, and invite them to ask questions about how historical understanding can help them navigate the world. The modules aimed to offered to a range of ways to engage students through discussions and exercises exploring historical consciousness, scholarly debates and understanding the inherent 'other-ness' of people of the past.
We also believe that, despite our own training and experience, we need (as educators) to have open minds about what is effective for our students' learning; i.e., our actual, highly diverse (along many axes) group of native-digital, 21st century-born students. Assessment exercises include ideas and rubrics to help you think this through.
You can get a more detailed sense from reading our FAQs for Authors .
How can I suggest changes/improvements/additions to H/21 materials?
Absolutely! We claim no monopoly on how to do this. Indeed, we want to have your ideas thrown into the mix. What worked for you? What worked for your students? Are there other materials, issues, or examples that would enrich the module? Put your comments in the module forum and upload your materials.
How can I write new H/21 materials?
If you have some supplements or additions to existing modules, post them in the module forums. If we want to incorporate them into the core module, we will contact you.
If you want to propose a new module, read the FAQs for Authors, then submit a new module proposal [add link] and we will let you know what we think.
How can I participate?
You can participate by submitting a proposal to produce a module, but offering to serve as a potential peer reviewer, by offering to test a draft MREs in your course, or by offering financial support.
Can I use materials from H/21 linked sources?
There's a lot of good stuff out there and we're happy to provide links to it. However, we don't claim copyright on it and don't make any representations about its quality or accuracy.
What are H/21 Seminars?
Starting in Spring 2023, we plan to conduct a series of workshops to help educator use and develop student-centered, inquiry driven lessons in their courses. We will let you know about these via period emails and we hope you will participate.
FAQ for Authors
How can I participate in this project as an author?
One of the ways you can participate in this community of practice  is by authoring modules. In the rest of this FAQ, you can read more about modules as you consider the opportunity to become an author.
All modules submitted for inclusion in the H/21 project must take into account the values of the project and the philosophy behind the module format, and must conform to the parameters noted below. Beyond this, there is no simple formula for conceiving and creating a module. Indeed, H/21 hopes to foster creativity and frame-breaking approaches to engaging students in the study of history! There are infinite imaginative and interesting ways to present historical material in ways that foster skills development and historical consciousness.
What are the values guiding this project?

If you are reading this FAQ, you probably already have an interest in participating in this project. Similarly, we are interested in having you join us!  However, before we begin, we ask you to consider the values that guide this project.
First, we are deeply interested in understanding what students bring to our courses as well as what they leave with. We each believe that students bring experiences and assets to the classroom that can help them to participate actively and to teach each other.  In designing materials, we think deeply about what students can accomplish based on their development at the time they take the course.
Second, we are each committed to re-examining our own teaching. It is not enough to understand what our students bring and where they are in their development. We also need to consciously teach to those characteristics.  We design our courses to enable learning, rather than to discipline students to perform in pursuit of a grade.  Although we are expert historians, we recognize that we are not teaching students to become experts themselves. Rather, our goal is to guide them to acquire or improve a particular set of skills, content, and ways of thinking.  Our examination of our own teaching also informs us that students learn better when they are actively involved in their own learning, especially if they can collaborate with and teach each other.  Consequently, we design curriculum and practice pedagogy to mobilize active and collaborative learning within our classes.
We meet our students where they are; not where we think they should have been had they had our backgrounds, skills, and interests. We are responsive to the changing environments in which our students are learning and we are teaching. The range, experience, and perspectives of college students is substantially different than it was when many history courses were first conceived. The technologies of living and learning are more powerful. Historical information is readily available; therefore, college history courses have to shift their emphasis to developing student competencies, helping them to analyze narrative (usually multiple and often conflicting), and offering usable connections with the concerns of today.
History is important to the 21st-century United States and the world, both for its subject matter and the skills it invokes. To construct their roles as members of an engaged society, community and citizenry,  students need the skills of critical analysis, communication, and the ability to build and maintain connections with a diverse range of other people.  History, as a discipline, is well positioned to foster all of these.
Finally, we strive to constitute a community of practice that can improve our collective efficacy as teachers and inform our discipline. For that reason, all materials will be made available at no charge to students and instructors. Authors will enter into an agreement with H/21 and will assign all rights to these materials to H/21. In addition, we will welcome comment, suggestion, and modification as instructors discover and share what works for each of us. As a collaborative community, authors should be willing to let evidence-based feedback stimulate modifications to the MREs.
What is a MRE?
A Module Ready to Educate (MRE) is a complete, inquiry-based educative curriculum covering 2 weeks of class time.  Modules include all of the materials an educator and students will need, with the possibility of modification and addition by members of the community of practice.  A set of modules may be woven together to constitute an entire course or may be 'dropped-in" to an existing course.  Some modules are also designed from the beginning to be part of complete courses that emphasize skills progressions.  These courses may consist entirely of H/21 modules or may combine other pedagogical tools or materials.
What is the pedagogical framework of a module?
H/21 modules should seek to:
not only directly support student learning but also to help fellow educators improve their practice. For that reason, complete modules should not only contain materials for students but also lesson plans, explanations, and guidance for faculty.
follow an inquiry model of pedagogy. They should begin by posing questions, or 'problems,' and then giving students and their instructors the tools and materials to respond to those problems. The goal is that students participate in the process of building curiosity, asking good questions, and generating answers that have meaning for their lives.
begin with both a historical problem (interpreting some event or development in the past) and a pedagogical problem (something that causes us to think about learning). These problems will form the basis of an inquiry model, using new knowledge and new skills.
be cognizant that learning is a process, and skills and competencies can be purposefully scaffolded to help students to develop and learn. This scaffolding guide our development of modules as part of an integrated learning experience. When designing modules, authors should consider where the module might sit within course-long, and possibly life-long, skills progressions for students. The leaders of H/21 will collaborate with authors to ensure that all MREs are suited to a first-year, General Education classroom.
offer ways for students to do work that is not only accessible, but also allows them to build and apply their critical thinking and communication skills through activities that are meaningful for them.
We recognize that materials must work in diverse classrooms and situations, and for a diverse range of students. We aim to support the creation of MREs that are suited to a range of types of courses, but are also flexible enough to be adapted to serve an even broader range of learning environments. All materials included in a module must be free, open, and accessible.
What is the structure of a module?
Statement of problem
All modules must begin with the statement of two problems that students will resolve via inquiry.  These are a historical problem (interpreting something that happened in the past) and a pedagogical problem (developing some skill or other development that meet student needs).
Teacher-facing introductory material
As part of an educative curriculum, MREs have extensive introductory material for instructors that describes:
A day-by-day lesson plan
A list of necessary materials
An explanation of what students will need for the lesson, what students and instructors will do each day and how long activities should take
All modules must be designed to target multiple teaching environments and include suggestions for possible adaptations
An explanation for the logic and pedagogical goals of the lesson plan, aimed at fellow educators
In time, we may add suggestions for how this MREs might be used with others
Opening Activity
Instructors need some way to get a snapshot of where students are in their knowledge and preparation at the start of the module.
Subject of Inquiry
In an inquiry-based module, students subject material to inquiry.  This may include secondary source material, instructor-delivered material, and primary sources.  For H/21 modules, these include:
An introductory reading, video, or other material for students. Material that grounds students geographically and chronologically (including possibly maps, timelines, etc)
Evidence: Primary and secondary sources
In general, we strive to deliver some material that is not text.  This may include audio or visual (video, images).
As the author of a module, you will identify materials for inquiry yourself.  Through strategic partnerships, we have free access to adopt materials from two sites in particular:
The OER Project (https://whp.oerproject.com/)  – Most of these are essays, articles, and source collections aimed at high school students, but a great deal of the material is appropriate for our students or can be adapted to your course. You will need to register to view these materials, but once you identify materials you wish to adopt as-is or adapt to your module, we can generally obtain them.
World History Commons (https://worldhistorycommons.org/) – This collection of primary sources, methodological essays, and other resources is open and available. We can also work with their editors to make sure adoption is smooth.
Activity (and hence assessment) & Closing
In H/21 modules, students work apply inquiry to material through activities. These lessons should focus on students engaging in active learning, including discussion, problem solving, and independent interpretation of evidence.
Through activities, students produce work.  Modules must include some way for students to make their learning and conclusions public (to the class and instructor) and that is assessible.
For the instructor
In addition to lesson plans, H/21 modules make material available for instructors for them to use or adapt as they like:
Slides and key content points
Suggestions for reference or reading material beyond that provided for students
Possible rubrics and an explanation of scaffolding
Advice for approaching co-curricular allies (colleagues in other disciplines, librarians, writing centers, etc)
Note: all modules must be guided by this template in order to meet accessibility requirements.
Be sure to keep track of the sources of texts, images, and other non-original items, including their URL, source of permission to use.
Are modules peer reviewed?
Yes.  Modules will go through three phases of editorial review: commissioning, peer review upon completion, and production (including design, copy-editing and copyright clearance).  In  addition, they may be modified or expanded through the participation of our colleagues.
What is my next step?
Here is a description of modules which have already been commissioned.
Here is a list of ideas which may stimulate your thinking.
After you have let your ideas percolate, please complete the attached form  and send it to us at info@history21.com so we can begin a conversation about becoming an author.